On Sunday the 11th September Jacqui Jefferies, Co-Director of The AADC Research Trust & her friend Emma House leapt from a plane 12000 feet above Kent.


Jacqui is involved in the never ending task of fundraising and tries to think of ways to raise money as well as setting herself a personal challenge. Having previously completed the London to Brighton Cycle Ride twice, this time she was determined to conquer her fear of heights & flying in one go in order to raise much needed funds for the charity.
When people said she must be crazy, her reply was "jumping from a plane at 12000 feet is nothing compared to the constant challenges, anguish & suffering faced by the affected children & their families"
Emma desperately wanted to lose weight & the prospect of skydiving provided just the incentive she needed. In order to qualify she had to lose at least 2 stone which she achieved in ample time to make the jump. Not only has Emma achieved two of her ambitions as well as raising money, she has also raised awareness of AADC among a large group of people who had no previous knowledge of our charity. Well done & thank you to Emma!
Planning started way back in May when the date was set.
The day started at 5.30am in order to ensure an early arrival at the airfield & stake their place in the queue! After checking in & going through a fairly intensive training session they were fitted with jumpsuits, harnesses & ready to jump. They managed to get placed for the first & second jumps of the day taking off at 10 o'clock. Despite the grim weather forecast in the wake of the recent hurricane Katia, the winds dropped, the clouds cleared & the sun shone for our daring duo.
Emma jumped first followed by Jacqui ~ you could hear their screams far & wide! After 45 seconds of freefall & about 4 minutes under silk they both landed safe & sound.
According to Jacqui it was a wonderful experience but over too quickly! She is already talking about her next challenge. Wing walking, Kilimanjaro …..Who knows? Will Emma join her? Watch this space!
These brave girls have raised almost £3,000 to help children suffering with AADC deficiency!
THANK YOU

!!!
You can still make a donation by visiting their pages at:
http://www.justgiving.com/JJ4J
for Jacqui

! or
http://www.justgiving.com/Emma-House0
for Emma

!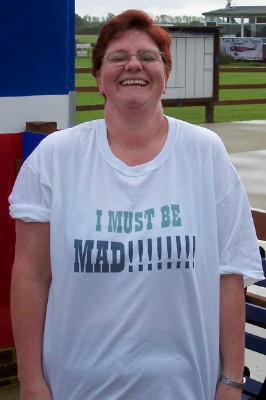 Emma's t-shirt says it all!
Wait until you get in plane before you take your positions!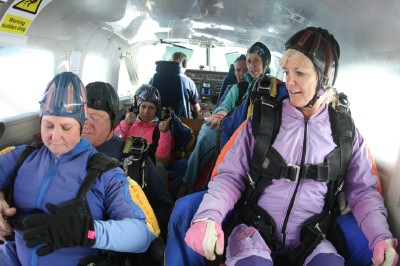 Jacqui giving Emma some friendly encouragement!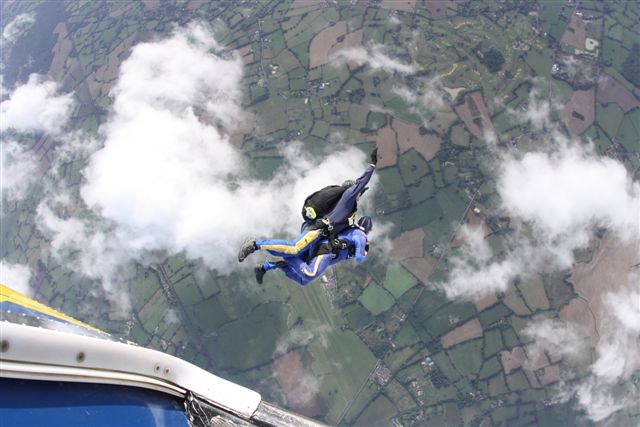 Not sure if Emma's partner was actually ready...looks like he's saying stop!!!!
Phew landed!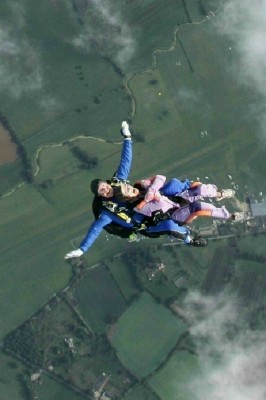 Jacqui spins her partner so she can pose for the camera!!!!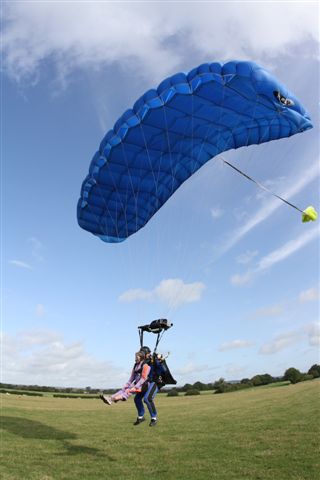 Jacqui refusing to land..."No i'm not putting my feet down, I want to keep going"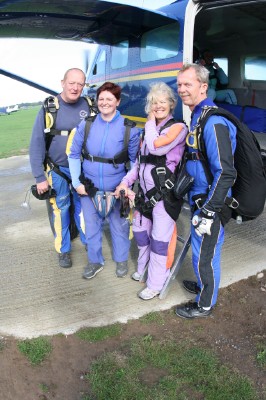 Well done everyone!
Certificates to prove it!